PERFECT FAMILY HOUSE SIMS 3
This 10 bedroom, 6 bathroom house is perfect for your large sim family. There is a full gym above the garage. The basement is completed with 4 empty rooms for storage or extra children. This house is honestly one of my favorites, I promise you wont regret this one!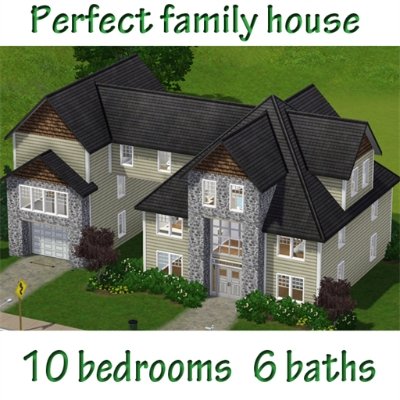 By far my favorite expansion pack is The Sims 3 World Adventures! How about you?
RANDOM IMAGES OF SIMS 3 HOUSES THAT I HAVE MADE FOR THE SIMS 3
All of the houses above are available to download for free from my Sims 3 Studio.